The ordinary general meeting of shareholders at which the allocation of dividends is decided takes place within 4 months after the end of the year.
Those persons have the right to receive dividends who were shareholders of the company at the end of the tenth business day after a general meeting of shareholders which has adopted a decision to pay dividends (at the end of the record date).
The company pays out allocated dividends no later than within 1 month of the date on which a decision to distribute profit has been adopted.
Procedures for paying out dividends:
For shareholders whose personal securities accounts are administered by Šiaulių Bankas AB, dividends are transferred to each shareholder's designated account;
Shareholders who have not designated a bank account, and for that reason did not receive dividends, should complete, sign and submit a request to transfer dividends, together with a copy of their personal identity document, to Šiaulių Bankas;
For shareholders whose shares are administered by other custodians (financial brokerage companies or bank divisions which provide custody services), dividends are transferred to the shareholder's cash account at the respective institution.
History:
Invalda INVL has conducted share buybacks since 2012. They have taken place during 2012-2019. The company has also paid dividends.
Total allocated to dividends and share buy-backs (EUR)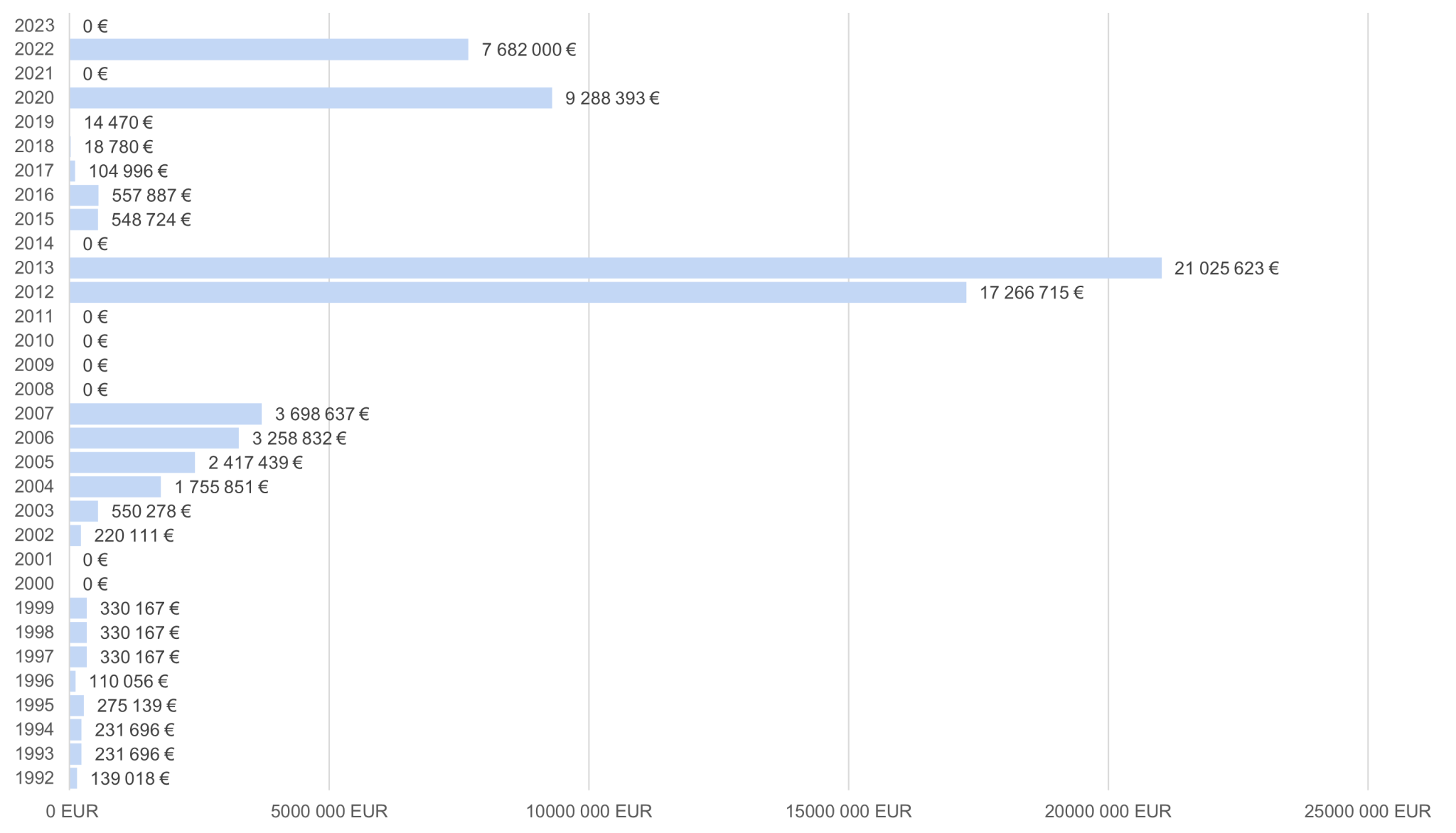 Dividend allocation per share